Ten years ago Heather Armijo Photography (or HAP) was created and we began our journey photographing families in Katy. We had no idea the support or the growth that would follow. Soon after starting HAP, the focus shifted to newborns and babies. This left little time for all my favorite families as their babies were growing older. We finally realized it was time to bring on an AMAZING full-time family photographer who could focus all their time and energy into taking great care of all the HAP families and capturing those special moments. Lindsey has officially taken over our coveted outdoor sessions for the last 3 years!
Meet Lindsey…
Lindsey has two kids of her own and knows just how important it is to document these fleeting moments! She is especially qualified because she has been an HAP client herself for years! She knows just what the HAP experience is all about and she is passionate about photography!
An outdoor session with Lindsey is fun, relaxed and will leave you with beautiful images you'll be proud to display in your home for years to come! 
Outdoor sessions can be booked for family, first birthday, milestones, maternity and more!
---
Outdoor Sessions
Outdoor sessions take place at sunset to provide the most beautiful light if the day and we have a list of our favorite settings in the Katy, Texas area. Lindsey and your family will spend 30-40 minutes talking, joking and getting to know each other while she captures your time together.  There will be times when she will ask everyone to look at the camera and other times when she will ask you to tell stories, snuggle, tickle, and to interact so that she can capture the private moments that really show the love you have!  During your session, we will stay relaxed and spend time talking, taking snack breaks and having fun- basically anything we can do to keep the little ones happy so we can see their unique personalities. There is really no telling where a session will take us so we encourage you to have fun and enjoy the moment!
What to wear
Ultimately, this is your decision, but we are here to help you with every step of the process!  We suggest outfits that reflect your personality and make you feel comfortable. Think about the style of portraits you want to display in your home, whether they are whimsical, fun and bright, classic, modern or edgy. Put thought into your clothing choices, a well-planned wardrobe can turn a great photograph into an amazing one.  Wear bold and bright colors and adding lots of layers and accessories. Avoid distracting logos or words that will take away from the image.  Choose a complimentary color scheme that keeps everyone compatible without being overly "matchy".
Need more inspiration? Visit the HAP What to Wear Pinterest Page !
How it works
– choose your session date from the calendar below 
– complete the contract and invoice to confirm your session
– receive information on how to prepare and location choices 
– have a GREAT time at our session
– FALL IN LOVE with a proof gallery of all of your images
-select your favorite included 20 images to download and purchase additional images for $10/each because you love so many! 🙂
-order products to display all those images you LOVE
---
Booking for 2024 will begin soon!
Outdoor Session Package- $375
includes session time + 20 digital images images with print release
option to purchase additional images $10/each
Please contact us for package details and pricing of prints and other products
All prices are before sales tax and are subject to change.
www.facebook.com/heatherarmijophotography
heatherarmijophotography@gmail.com
---
Please email us for current availability.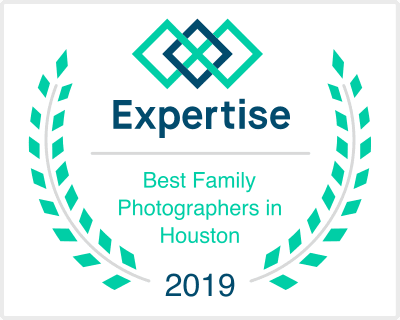 Voted one of the Best Family Photographers in Houston four years in a row!